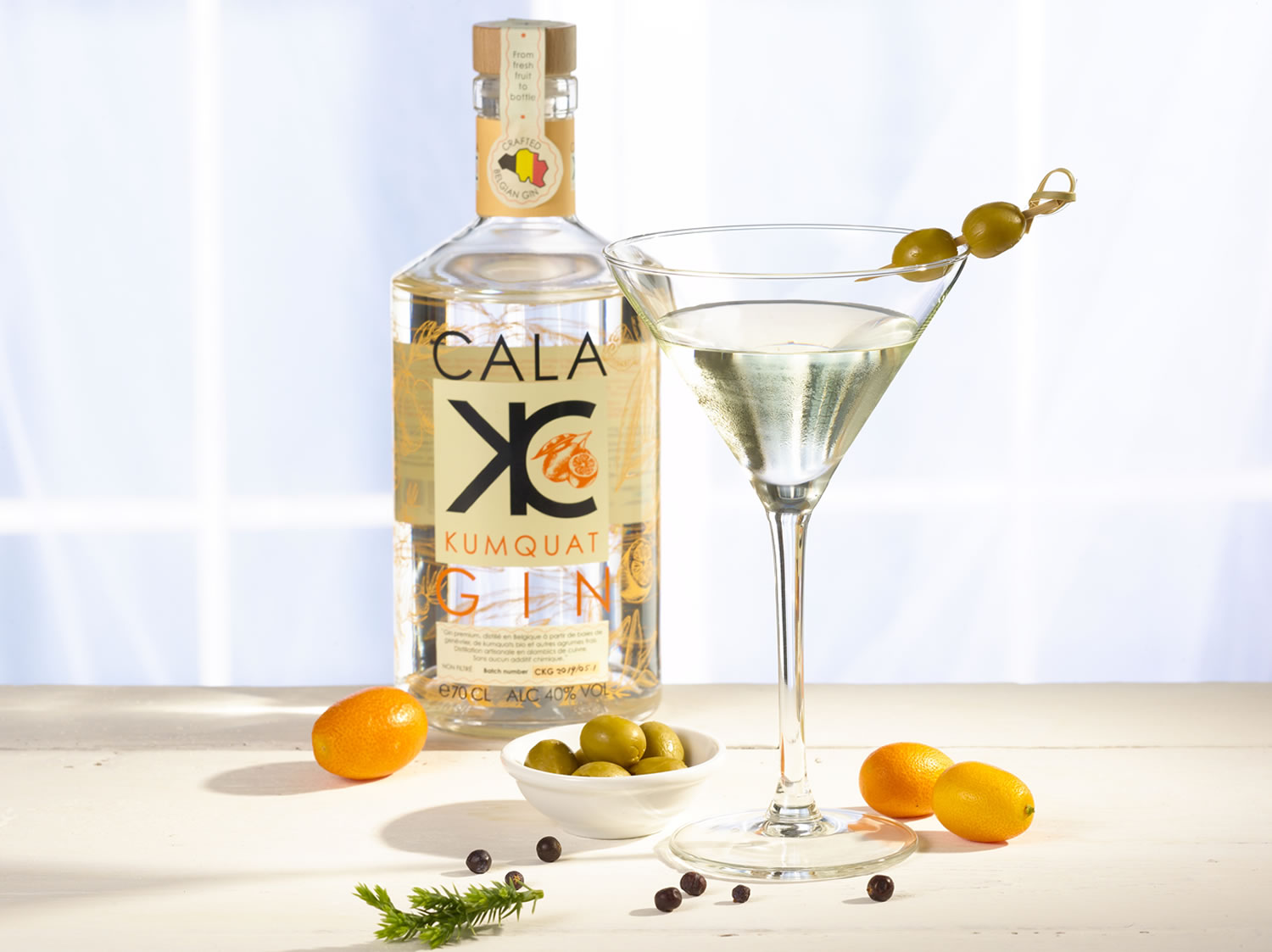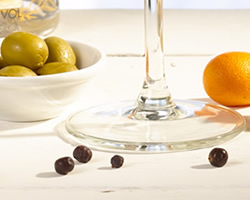 6 cl Cala Kumquat gin
2 cl white vermouth
2 drops Angostura
ice cubes
Garnish:
2 green pitted olives, pricked on a stick.
jigger
mixing glass
bar spoon
strainer
chilled Martini coupe
Cool the serving glass by placing a few ice cubes in it. Reserve.

Fill the mixing glass 2/3 full with ice cubes.
Turn the ice cubes in the mixing glass for a few seconds to cool it down.

Then place the strainer on the mixing glass and lean it over a sink or a bowl to drain the water while keeping the ice cubes into the mixing glass.

Pour the ingredients, one by one, into the mixing glass.

Stir well holding the glass at its base. Stir until the rim of the glass are glazed.

When you have finished stirring (+/- 10 sec.), remove the ice cubes from the serving glass. This should now be well cooled.

Put the strainer on the rim of the mixing glass and gently pour the cocktail into the chilled coupe, taking care to block the ice cubes with the strainer.

Once in the serving glass, there should be no ice cubes in the cocktail.

For decoration, dip the stick with the 2 olives in the coupe or simply place it on the rim. 

Enjoy this great classic!