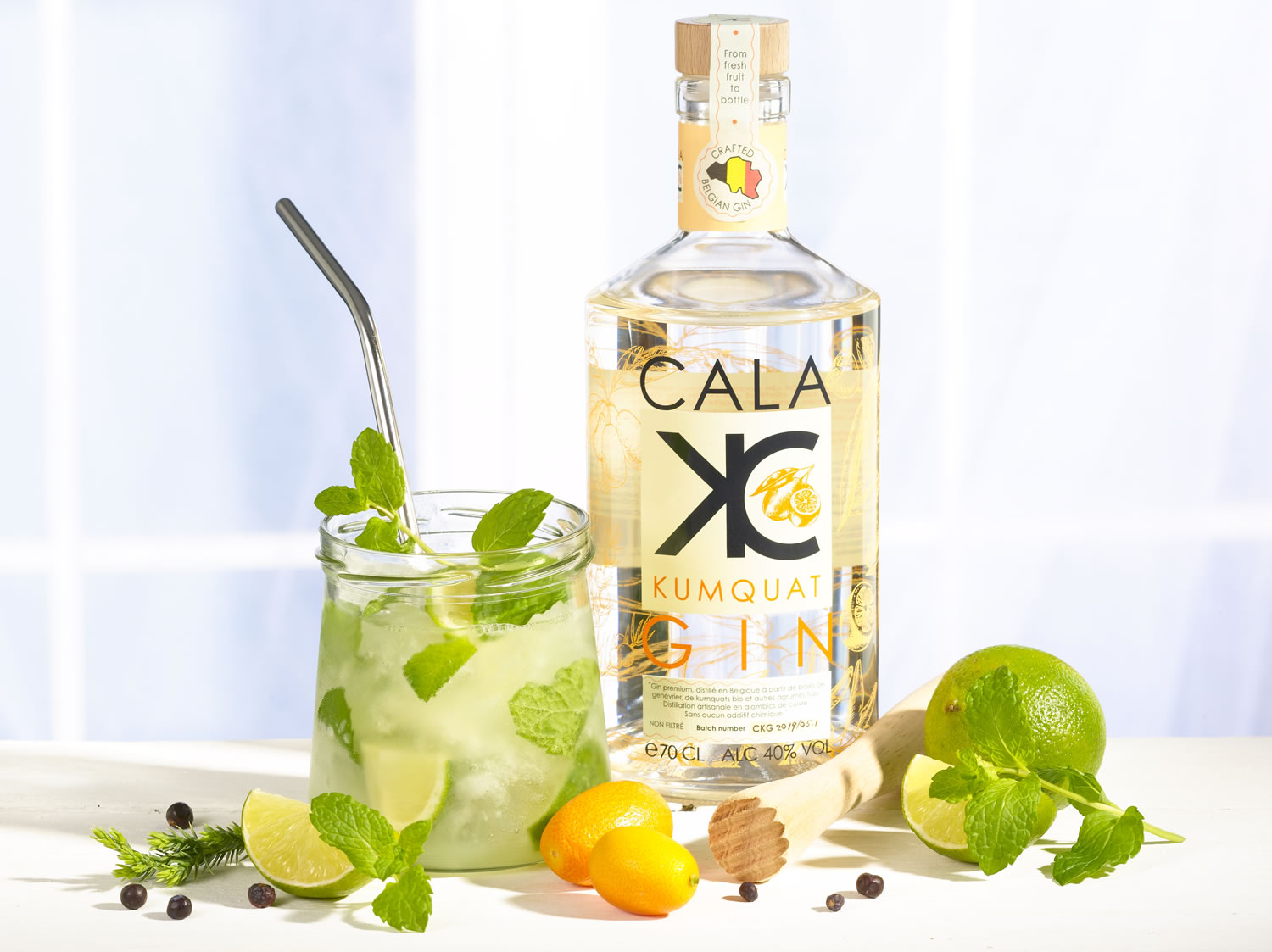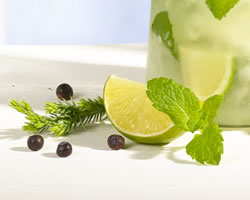 4 cl Cala Kumquat gin
1 cl cane sugar syrup
1 organic lime (rinse well and wipe off)
sparkling water
crushed ice
2 drops Angostura (optional)
Garnish:
jigger
bar spoon
knife
cutting board
muddle
recycled jam jar
reusable straw (metal or bamboo or…)
Cut the lime in half and each half in four.
Pour the cane syrup into the serving glass and, depending on the size, place 4 or 6 lime wedges in it.
Squeeze the lime wedges with the muddle to extract the juice.

Place some mint leaves in the glass and mix well with the spoon.

Fill the glass with crushed ice halfway up.

Pour in the 4 cl. Cala Kumquat gin and fill it with sparkling water.
Mix the whole thing again with the spoon to blend the flavours harmoniously.
Enjoy this revised version of the famous mojito.