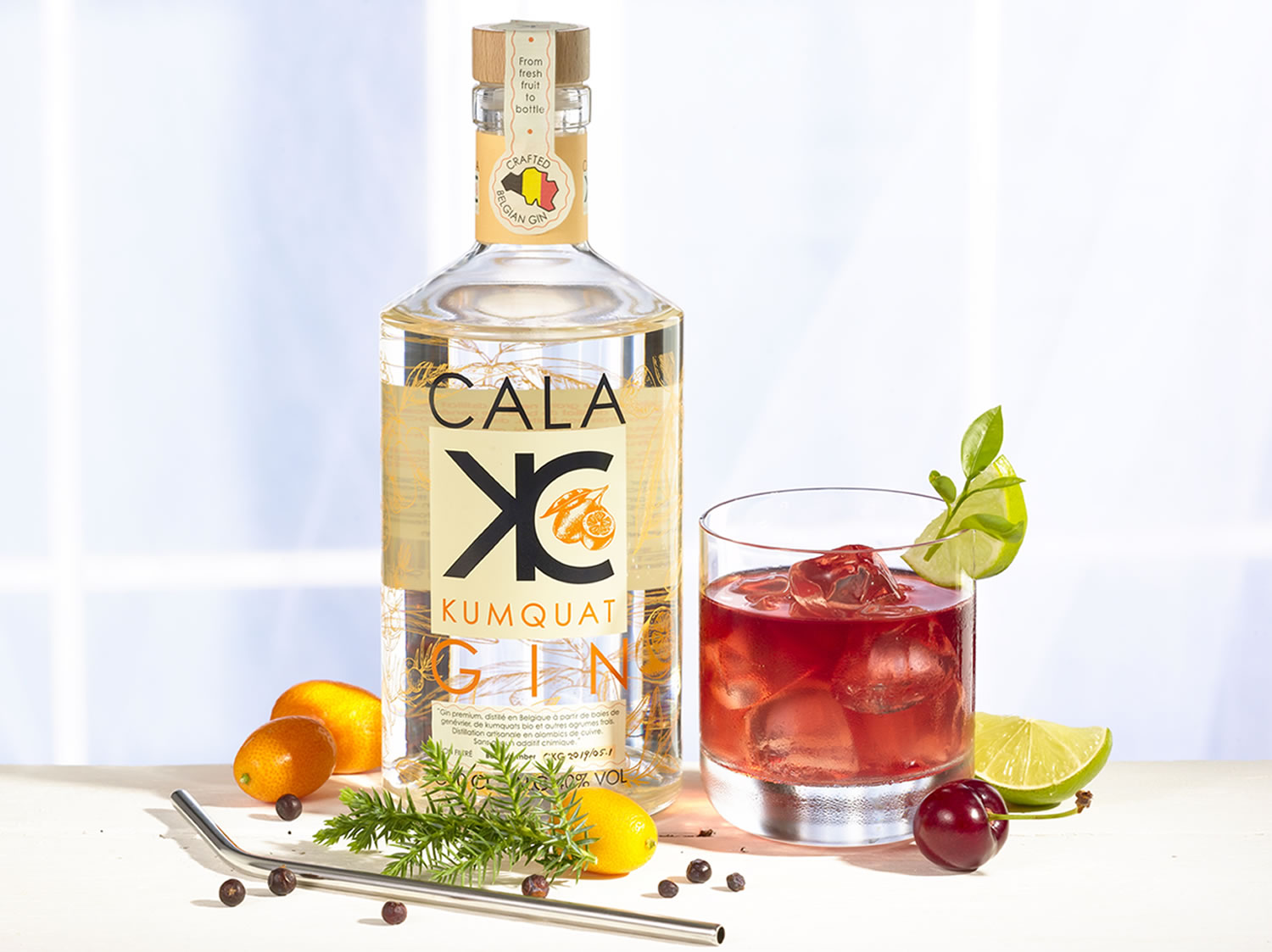 4 cl Cala Kumquat gin
1 cl cherry liqueur
juice of 1/4 organic lime
ice cubes
Garnish:
pitted cherry or lime slice
jigger
shaker
short drink glas
Pour the gin, liqueur, lime juice and 5 or 6 large ice cubes into the shaker.
Close it and shake vigorously for a few seconds.
Pour the mixture into the glass, through a fine sieve to filter out any lime seeds. The ice cubes are served with the mixture.
Decorate the rim of the glass with a pitted cherry or a slice of lime.
Lovers of fruity and tangy flavours will love it.