The pleasure of unfiltered gin
The unfiltered kumquat distillate with which it is made give Cala Kumquat gin a rich, natural and bewitching bouquet. Its taste expresses the full splendour and roundness of the sun and ravishes the palate with incomparable citrus flavours.
Tasting notes by Eric Boschman
(Belgian sommelier, the recipient of multiple awards, including Best Belgian Sommelier in 1988, media personality and author)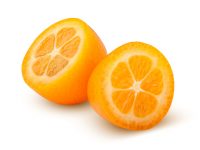 Nose
A nice citrus note. Clearly, this is going to deliver what it says on the label, a good sign. Once it's aired, you can smell a touch of cocoa and even iodine. Complex, but unfussy. A clear, definite nose, the mark of a distiller who knows where he's going.
Taste
The front palate is round, viscous, and smooth. The citrus note is clearly present, with a hint of bitterness which is probably due to the rind and ensures a pleasant balance.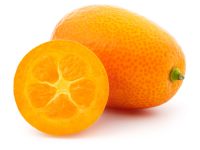 Aftertaste
A touch of cocoa there, almost like chocolate creme. Not at all sugary, which is very pleasant.
How to enjoy Cala Kumquat gin
So how do you best enjoy the subtlety and complexity of Cala Kumquat gin? Here are a few suggestions:
Neat and chilled (4°C to 6°C)
When drinking Cala Kumquat gin neat, you get a chance to fully appreciate its aromas and flavours.
Use a short-drink or small cocktail glass chilled in the refrigerator or by swirling ice in it beforehand.
Avoid leaving any water in the glass before serving. Pour 4 to 6 cl. If you like your gin even colder, add a large ice cube. Cheers!
The classic mix
The classic way to enjoy cool, full-tasting Cala Kumquat gin is G&T on ice. For the perfect mix, try one part of gin to three of tonic.
Eric Boschman's tip: add a slice of fresh kumquat and a twist of peel to the glass just before serving. This will add a touch of acidity to your G&T and lend harmony to this mythical mix.
In a cocktail
Gin is a staple of some of the world's most iconic cocktails. Use Cala Kumquat to revisit the classic gin fizz or Negroni, or try something more out of the way. We have cocktail recipes for every taste, which are bound to inspire you!
With a meal
Eric Boschman suggests serving Cala Kumquat gin with a ceviche to which kumquat or bitter-orange rind has been added.
It will also enhance a chocolate-based dessert – not too sweet – containing dark chocolate and citrus fruit.