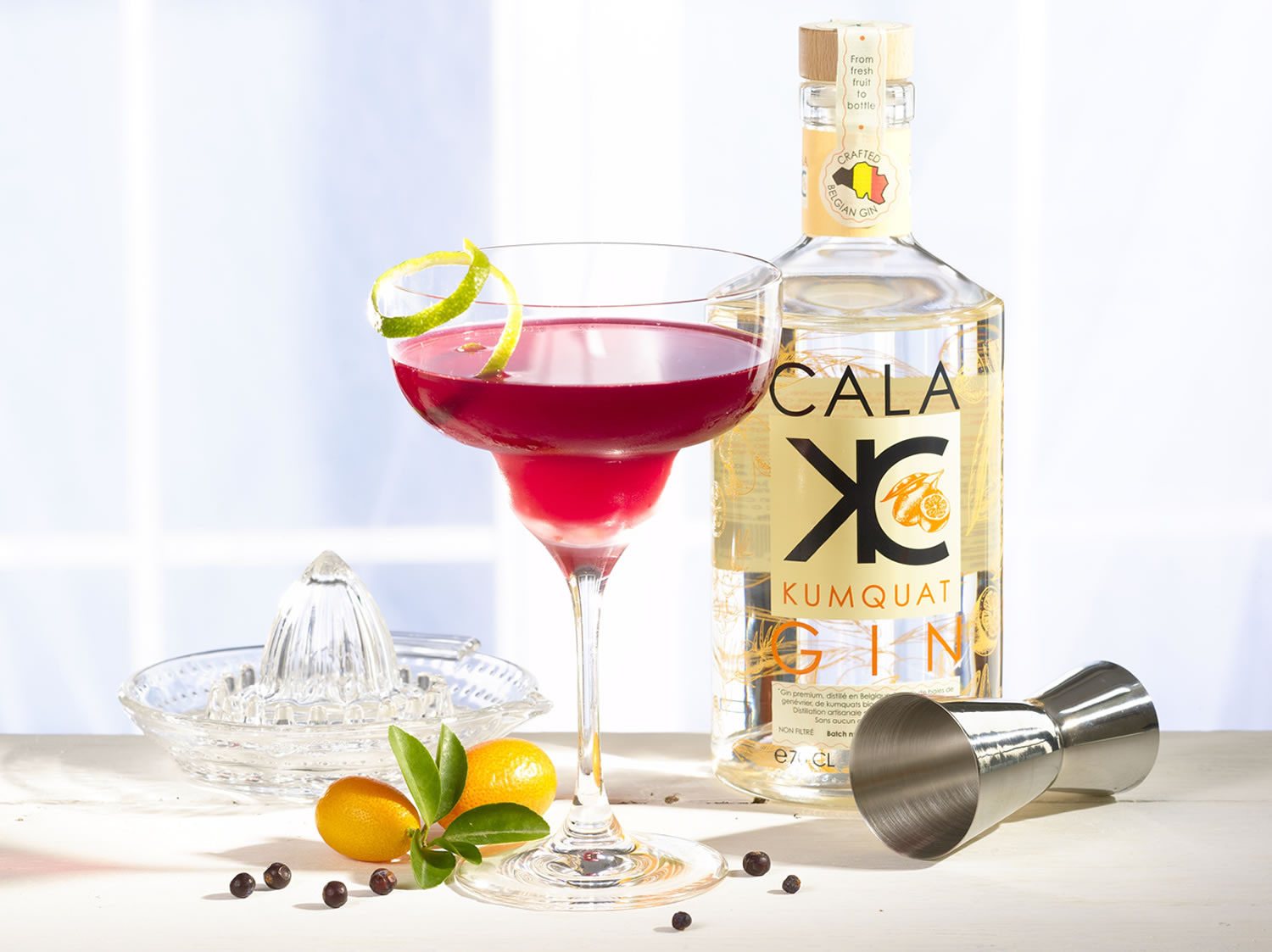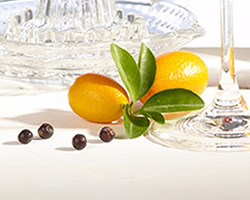 3 cl Cala Kumquat gin
6 cl kumquat liqueur or orange liqueur
4 cl cranberry juice
2 cl lime juice
1 cl cane sugar syrup
ice cubes
optional for some more bitterness: 2 drops Angostura
Garnish:
jigger
shaker with strainer
Margarita glass of champagne coupe
This recipe is made in a shaker.
Place 5 or 6 large ice cubes in the shaker and then pour in each ingredient.
Close and shake the shaker vigorously for about 20 seconds to mix and cool the ingredients.
Serve in the glass using the strainer to retain the ice cubes.
Place the lime twist nicely on the rim of the glass.
Enjoy the liveliness of this charming coloured cocktail.