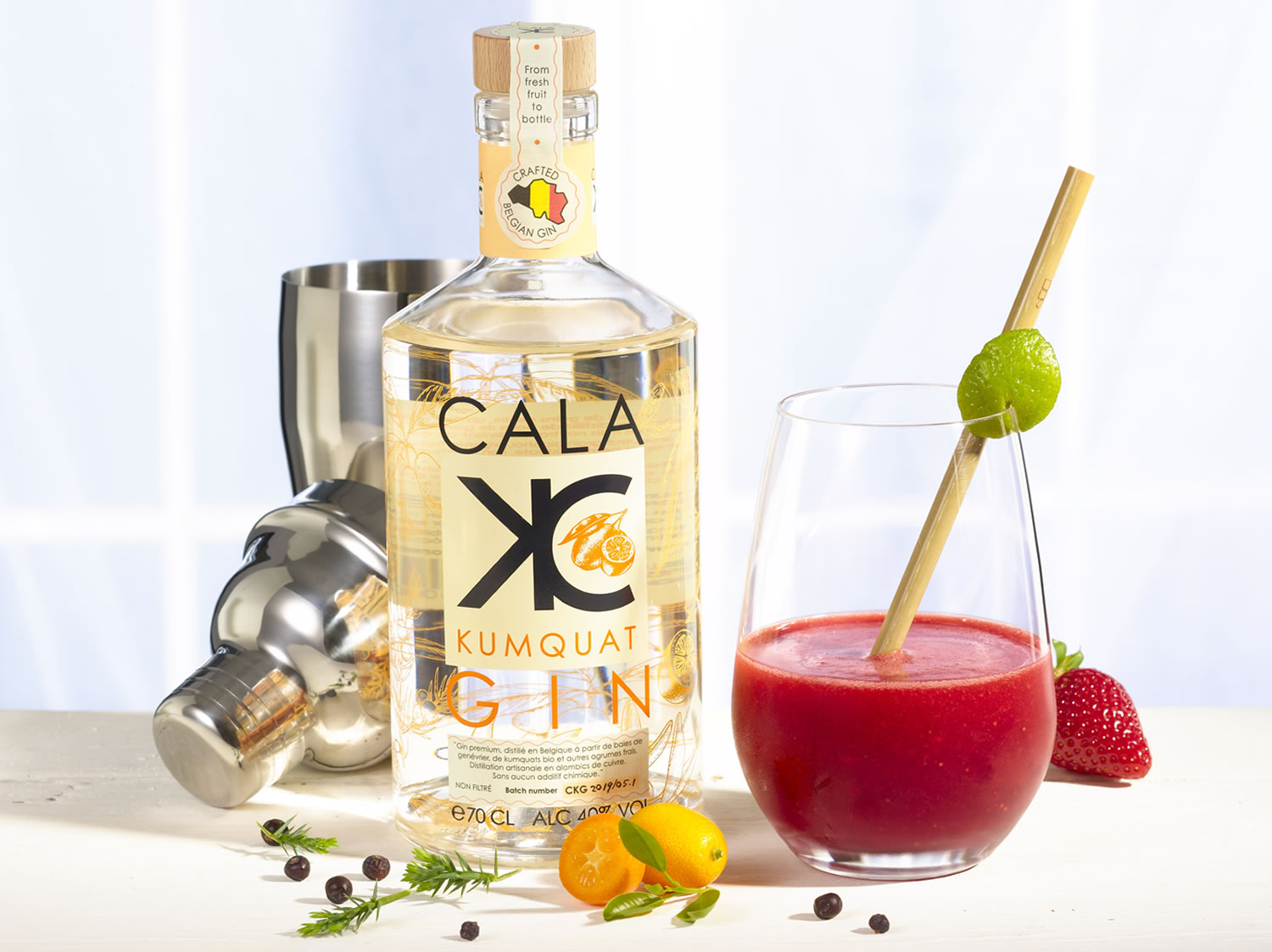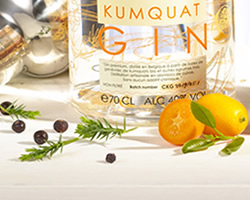 3 cl Cala Kumquat gin
6

cl strawberry juice

6 cl cranberry juice
2 cl fresh squeezed lime juice
freshly ground pepper
some large ice cubes
Garnish:
1 lime zest or 1 strawberry fan-shaped
jigger
shaker with strainer
tumbler glass or large wine glass
reusable straw
Pour the ice cubes, Cala Kumquat gin and juices into the shaker.
Season with pepper (to your taste).
Close the shaker and shake vigorously for 30 seconds.

Open the shaker and place the strainer on the opening.

Serve in the serving glass, taking care to keep the ice cubes and any seeds in the strainer.
Garnish the rim of the glass with a lime zest or according to your fantasy.
Enjoy this fresh and spicy cocktail.